Real People, Doing Real Life Together
Joe & Beth Faulkner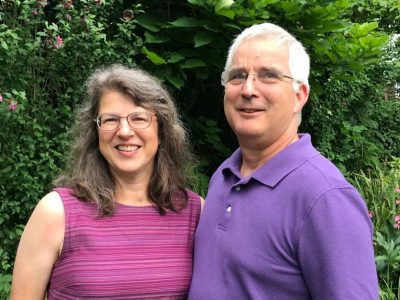 Family – it is one of the central metaphors used to describe the relationship that believers and followers of Jesus Christ have with God the Father, His Son Jesus, His Holy Spirit and others who share this faith. No family is perfect, and God knows the Faulkner family is no different. Our hope and prayer for our small group is that we will be faithful to God's calling to love Him, to love others and to make disciples. Through Bible study, fellowship, prayer, and community service we plan to encourage one another to grow in our knowledge of and love for God, to bear witness to the gospel of Jesus Christ and to be devoted to one another. We hope to look like a family, feel like a family and share our lives with one another – like a family.
Meeting time and location: Every other Thursday, at 6:45 – 8:15 on the south side of the county. Contact: joefaulkner@elstonfamily.org
Gene & Diane Pfeifer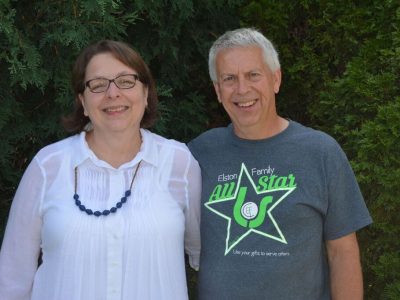 Combining our love for people and our love for the Word, we exist to connect people together to make stronger disciples by teaching and applying the Bible to our every day lives.
Meeting times and location: 1st and 3rd Sundays at 5:30 at the church. Contact: genepfeifer@elstonfamily.org
John & Kara Townsend
We exist to develop deeper relationships through faith, love and a genuine concern for one another so that we may reflect the love of Jesus.
Meeting time and location: Every other Sunday Evening 6-8 pm in West Lafayette. Contact: karatownsend@elstonfamily.org
Winnie Morehead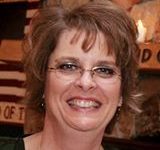 We are called "Women of Grace". We exist to provide a place for women who
are in need of a deeper connection with God and a stronger connection with
each other. Whether single, widowed, divorced or married, the Women of Grace
invite you to join us in a journey of deeper intimacy with our Heavenly Father.
Meeting time and location: Every other Monday at 6:00pm on the south side of
town. Contact: winniemorehead@elstonfamily.org